Every month we have a new local artist share their work with us in the cafe at our St Werburghs store.  This month we have Veronia Gayle, exhibiting until 18th July.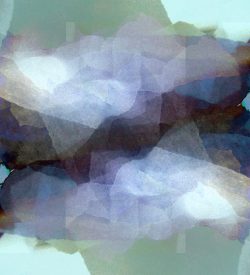 Hello, my name is Veronia Gayle and I am a university scholar with a 1st class honours degree and a bubbly personality that exudes colour.
I work and breathe art, as I am fortunate enough to work within the art industry among tutors, students, lecturers and fellow artists.
My practice is based on the experimental exploration of the ambiguous abstract nature of form, line and texture.
I manipulate the 2D format to mimic a sculptural structure to imply the illusion of form, depth and movement. The nurturing of this concept is a fundamental process of my practice and I bring this to fruition by using an array of media.
I feel my artwork challenges the viewer with its entrancing quality compelling to be examined on an intimate basis.
If you'd like to exhibit in our cafe, please get in touch.